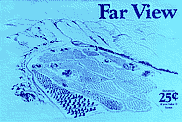 Far View House was the first place visited on Sunday morning, October 28th. Virtually all photogs attempted the afternoon before were too dark, but the abundance of sunlight were everywhere to be drunk in on this day! Regretably, the other sites at this spot were not imaged on that morning, but, the site guide does provide some information about these other locations.
1.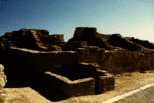 at the north-west corner of Far View house facing south-east
2.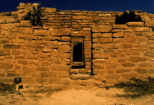 near the south-west corner, facing north into a series of rooms
3.

inside where #2 is facing towards
4.


Mummy Lake "fake" wide-angle lens view
5.


near the south-west corner facing north-east across Far View House
6.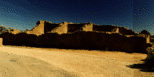 looking at the west side of Far View House
7.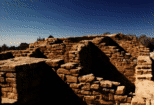 standing near the north-east corner looking back to the west-south-west
Square Tower House

Cliff Palace

Spruce House
WUPATKI

MESA VERDE

AZTEC

CHACO CANYON
---